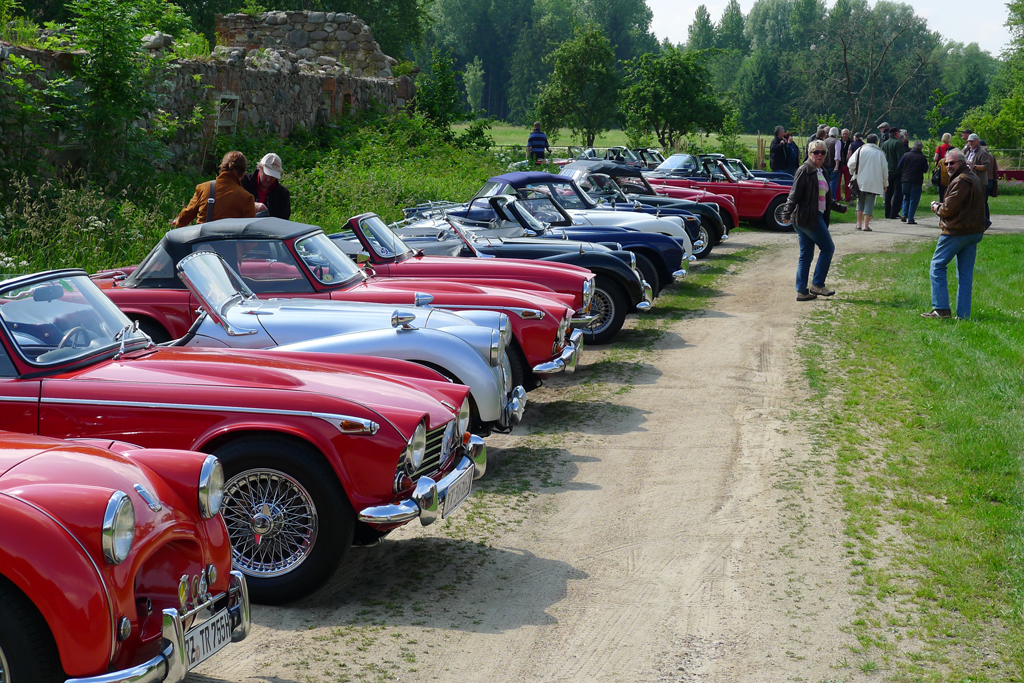 Vores søster klub i Tyskland har nu åbnet for tilmelding til 2012 pinsetræf. Vi er allerede 3 biler som deltager og der skulle gerne komme flere med!
Sidste års pinsetræf var en stor fornøjelse som jeg selv og fruen havde glæde af at deltage I. Læs om 2011 træffet her
Det mindste hotel som også er centrum for arrangementet er allerede fuldt booket da der gælder "først til mølle" og Tyskerne har desværre haft 2 ugers forspring med tilmeldingerne.
Den tyske klub har derfor bedt os om at skrive følgende:
Concerning Papenburg I'm afraid the hotel 'Alte Werft' is already booked out. However, we have allocated two other hotels:
1) Park-Inn Hotel Papenburg (by Radisson) (go to: http://www.pi-papenburg.de/)
2) Comfort-Hotel Stadt Papenburg  (go to: http://www.comfort-hotel.de/cms/front_content.php?idcatart=27)
The Park-In is located directly next to the Hotel Alte Werft, just over the street. It is also a very nice Hotel with a comparable standard to the Alte Werft. We have an account of 40 rooms allocated.
The Comfort In is approximately just 1000m far away from the Alte Werft and is of reduced rate in comparison to the other two. We have selected this hotel to offer also a hotel for a lower rate as an alternative. Here we have also an account of 40 rooms. The Hotel is also very nice and it is just a little nice walk from the event place. The car can be left parked at Hotel Alte Werft or at the confort. No need for a shuttle service or taxi. We believe that this is an acceptable solution.
Concerning the heads up information for the foreign cubs in Europe I fear that we have missed to arrange this in due time, I apologies. Also it was a little amazing for us to have so many registration just in the first two weeks after official announcement and the start of booking.
Would you please be so kind and inform your club members from Denmark that they have the opportunity to book Papenburg through the
online booking system via http://tr-register.de/joomla/index.php/component/content/article/146-anmpfingsttreffen.html or via the
printable form sheet http://tr-register.de/joomla/images/stories/TR-Gruppen/Bremen/PDF/Pfingsten%202012/Anmeldung%202012-V4-2011-12-12.pdf fully filled out and sent to papenburg2012@tr-register.de or faxed to tel. no. +49 4202-3766
Da formularerne er på tysk, har Lars Skotte tilbudt at hjælpe hvis der er sproglige knuder som ikke lader sig løse eller andet.
Mvh Lars E. Nyegaard, Formand.